The TV show The Repair Shop is in tune with the times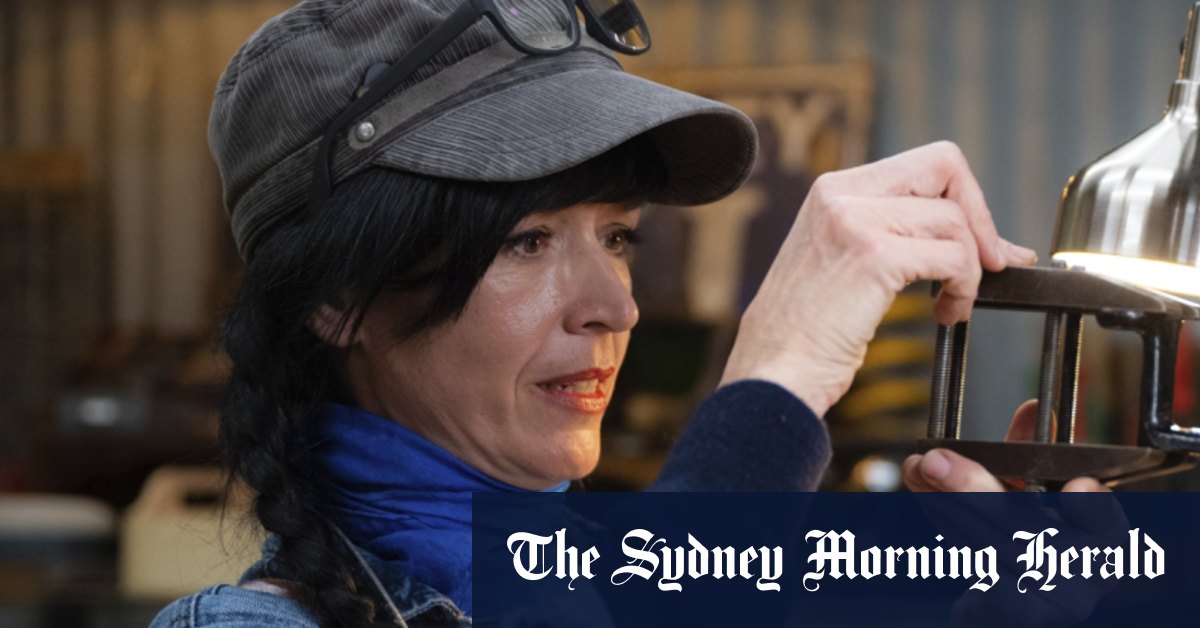 LifeStyle Food also cooked up a winner with The Great Australian Bake Off, which recently wrapped up its sixth season. The local version adopted the lovely pastel-hued palette of the UK original, with cheerful hosts in Mel Buttle and Claire Hooper, and employed encouraging but demanding judges in Maggie Beer and Matt Moran.
Now LifeStyle replicates the model with The Australia repair shop (Tuesdays at 8:30 p.m. and Foxtel on Demand), which is based on an unassuming English gem that screened here on ABC. Inexpensive to produce, socially relevant, and adorned with simple, engaging storytelling, it was ripe for adaptation, though Auntie failed to spot its potential.
While Pastry shop has its base in an airy white tent nestled in the middle of a green park, Repair workshop has a warmly lit and welcoming barn in a forest. Hosted by friendly builder Dean Ipaviz, it features a 'dream team' of craftsmen, including a jeweler, watchmaker (watchmaker), furniture restorer and electrical specialist.
The simple concept has people coming in with broken things, hoping they can be fixed. But Repair workshop offers more than that. Objects have meaning, and as the show shows early and often, the barn is more than a place to fix broken clocks or jammed train sets. It is a destination where dreams can come true.
Customers seem to be grabbing precious family heirlooms that are the repositories of precious memories. Repair workshop is not concerned with the type of elements sometimes displayed on Antiques tour: a neglected bric-a-brac discovered in Aunt Bertha's attic that we hope will be worth something. They are precious pieces that have rich histories and are treated with care and respect by meticulous craftsmen.
The show's concept may at first seem strangely old-fashioned – an impression conveyed by the rustic design of the barn – but it is perfectly in tune with the times. Repair workshop tacitly promotes the philosophy that it's better for people and the planet to fix things than to throw them away and buy more. It's about recognizing quality, restoring and recycling.
Based on the first episode, the local version retains the essential appeal of the format but would benefit from being lighter. The emotional element of the backstory is overplayed, with the producers being overly enthusiastic in their quest for tearful stories and ecstatic exclamations after "revelations." They could exercise more restraint while still getting the desired impact.
Taking the temperature of a COVID-stricken world at the end of 2020, Foxtel research revealed an appetite for "shoes to couch" viewing. People had been spending more time at home, and many of them wanted light, upbeat programs and constructive advice to improve their surroundings. Even if some elements require adjustments, Repair workshop corresponds to the invoice.
Twitter: @DebiEnker
Discover the next TV series, streaming and movies to add to your must-haves. Get The Watchlist delivered every Thursday.