APU Hosts Football Alumni Reunion to Celebrate Coach Milhon – Media Relations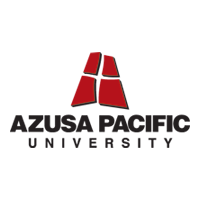 Azusa Pacific University will honor the legacy of Coach Jim Milhon with a football alumni reunion hosted by the Office of Alumni Engagement and the Athletics Department from September 30 to October 1, 2022. An APU football legend, Milhon was the head coach of the Cougars from 1978 to 1994. During those 17 seasons, Milhon led the Cougars to an 81-69-3 record , representing the second most wins in program history.
"Jim Milhon embodied the best of Azusa Pacific coaches. He transformed the Cougar football program, establishing a culture of success based on playing hard and executing good fundamentals," said athletic director Gary Pine. His players knew he loved them by the way he interacted with them. He was a very likeable coach who had a story to share for every situation. He took the time to get to know you, your family and the people who were important to you. He could be direct, but he was never humiliating. His players loved him and played hard to win for him."
Of the hundreds of players coached by Milhon, none has enjoyed a more successful professional career than Christian Okoye, the "Nigerian Nightmare". Okoye, who came to APU to train for the 1984 Los Angeles Olympics, was offered a spot on the football team after Milhon and the rest of the coaching staff witnessed his legendary "running speed in a linebacker's body". After breaking numerous APU records, Okoye was selected by the Kansas City Chiefs in the second round of the 1987 NFL Draft, racking up 4,897 career rushing yards and 40 touchdowns in six seasons.
"Coach Milhon cared more about hard work and the well-being of his players than winning a football match," Okoye said. "I remember the booming voice of Coach Milhon. He was always happy and eager to teach. Everything he did on the pitch was done with love and God in mind.
This event is the first opportunity for the university to recognize and celebrate Azusa Pacific's football program since it was discontinued.
"We hope this will give our alumni, who have been so deeply touched by this program, the opportunity to remember and celebrate together, as well as honor the leaders who have been integral to their experience at the Azusa Pacific College and Azusa Pacific University," said Angie DiClaudio, MBM, Director of Alumni Engagement. "We hope that other generations of APU football players will come together for a similar opportunity in the near future."
Reunion calendar
Friday, September 30 5:00 p.m.: APU Women's Soccer Game vs. Concordia (APU Soccer Field, West Campus, 701 E Foothill Blvd. in Azusa) 6:30 p.m.: Soccer Tailgate (Both games and tailgate dinner are free for alumni football and their guests) 7:30 p.m.: APU men's soccer game against Concordia 8:15 p.m.: Football alumni halftime presentation Saturday, October 1 11:00 a.m. to 2:00 p.m.: Picnic lunch at Hillside Cross , $15/person, 10 and under are free (Church of the Open Door, 701 Sierra Madre Ave. in Glendora) 5 p.m.: Honor Dinner, $35/person, 10 and under free (Upper Turner Campus Center, East Campus, 901 E Alosta Ave at Azusa) Sunday, October 2 9:30 a.m. Continental Breakfast (Franson Field, East Campus) 10 a.m. Chapel Address by Steve Connor '85
Connor was a two-time NAIA All-American defensive lineman as a member of the APU football team from 1982 to 1983. His skillful play at the APU launched a brief pro career with the Chicago Bears and the Los Angeles Rams before suffering a career-ending knee injury. Connor pursued coaching jobs at college level before serving as a chaplain for several colleges and professional football teams in the English and Scottish Premier Leagues. In 1996, Connor founded Sports Outreach International, an organization dedicated to developing leadership and fellowship through sport and competition. He has published 11 books, including A Sporting Guide to Eternity (2004), which achieved Thomas Wesley bestseller status. Connor was inducted into the APU Hall of Fame in 2006.
RSVP
All APU football alumni from 1975 to 1995 are welcome. RSVP for the meeting here. Closing of registrations on September 10.
By collaborating with alumni through intentional partnerships, the Office of Alumni Engagement aims for APU graduates to realize their full potential in all aspects of community engagement and discipleship, lifelong learning and transformational leadership. Alumni Engagement offers events, resources and benefits to stay connected to APU and foster a spirit of loyalty, advancing the APU community and God's work in the world.